Looking For a Second Toolbox? This One's For Sale
In case you're looking for a second toolbox, this used toolbox is for sale.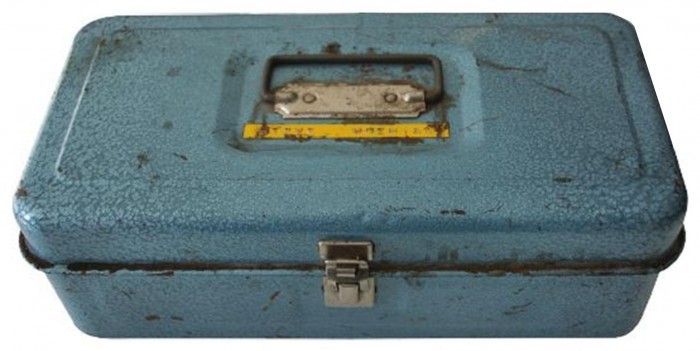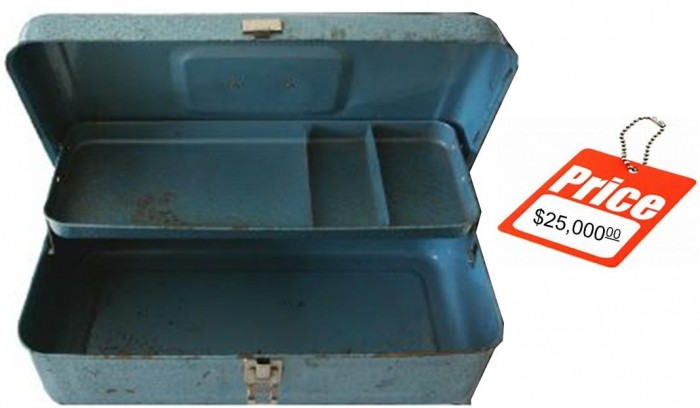 The blue-enameled steel toolbox measures 13 x 7 x 5 inches and, when opened, has a three-section tray attached to the lid. Showing signs of heavy use, the interior, tray, and exterior have collected a fair amount of dirt and grease and bear many scratches. The bottom of the box is worn from having been slid on rough surfaces.
The toolbox currently resides in Italy. But don't worry, it can be shipped to you. The cost of this used toolbox has not yet been determined, but if you'd like to buy it you'll have to pay roughly $25,000 (U.S. dollars).
Oh, yea, ...one last thing. On the top of the toolbox is a self-adhesive plastic label bearing the name: "STEVE WOZNIAK." This was Wozniak's personal toolbox when he helped found the Apple Computer company in 1976. (The toolbox was obtained from M.Thomas Liggett Jr., Employee# 114, who was hired by the Apple Computer as a Facilities Engineer in 1978.)

You can bid on this toolbox at:
https://profilesinhistory.com/auctions/historical-pop-culture-auction-91/

---
To post reply to a comment, click on the 'reply' button attached to each comment. To post a new comment (not a reply to a comment) check out the 'Write a Comment' tab at the top of the comments.
Please login (on the right) if you already have an account on this platform.
Otherwise, please use this form to register (free) an join one of the largest online community for Electrical/Embedded/DSP/FPGA/ML engineers: